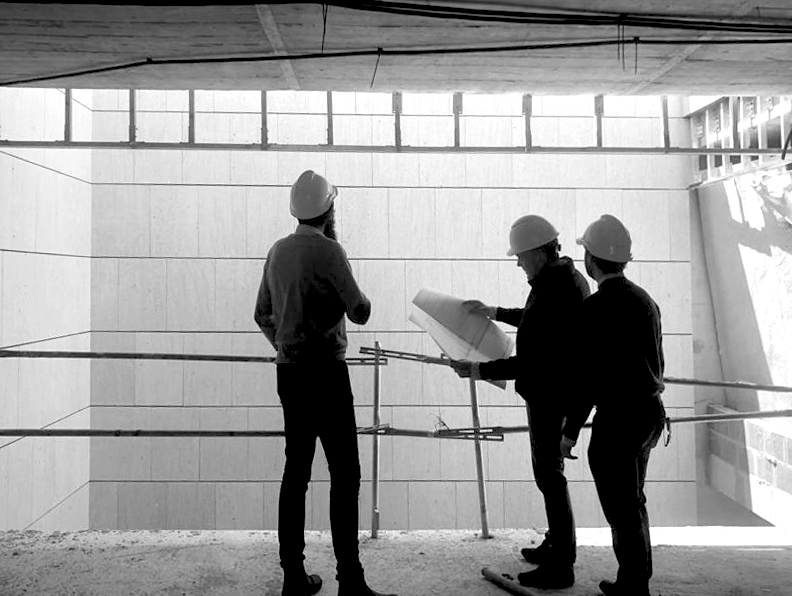 LARRAZARQUITECTOS is a studio dedicated to architecture, urbanism and interior design founded by Javier Larraz (Pamplona, Spain, 1970. Architect by the Superior Technical School of Architecture, University of Navarre, with Completed Degree Extraordinary Prize and First National Prize for completing Architecture Studies).
The studio undertakes every task with the required intensity and exclusivity in order to find an equilibrium between form and function, focusing in principles such as serenity in construction, sincerity in each project's specific investigation, and the ruling out of any type of triviality.
We understand architecture as a service that must be able to answer to the different needs required by society. As a physical presence that requires a building rigour in its technique as opposed to formal speculations; and from the point of view of generating a participative attitude that aims to count on the user in the main architectural process.
Starting from a well-known experience of more than 25 years on the construction of service and residential buildings, we take each new project as an opportunity to give expression to our principles, always looking for an exclusive and differentiated answer for each client, and a rigorous control of times and budgets.
Team:
Javier Larraz, architect manager
Juan Miguel García, architect
Ignacio Paniagua, architect