FLAT REFURBISHMENT
2011-2012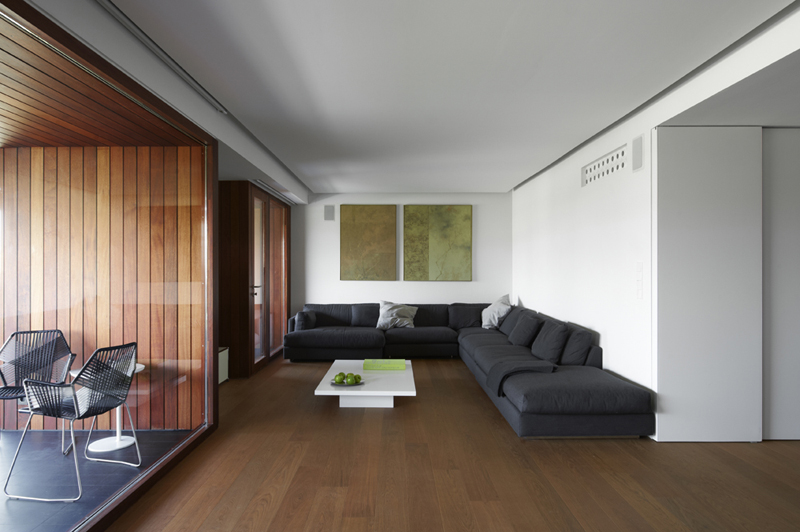 The project consisted on the adaptation of a flat for a young couple and their four children, located in Pamplona´s Segundo Ensanche neighbourhood.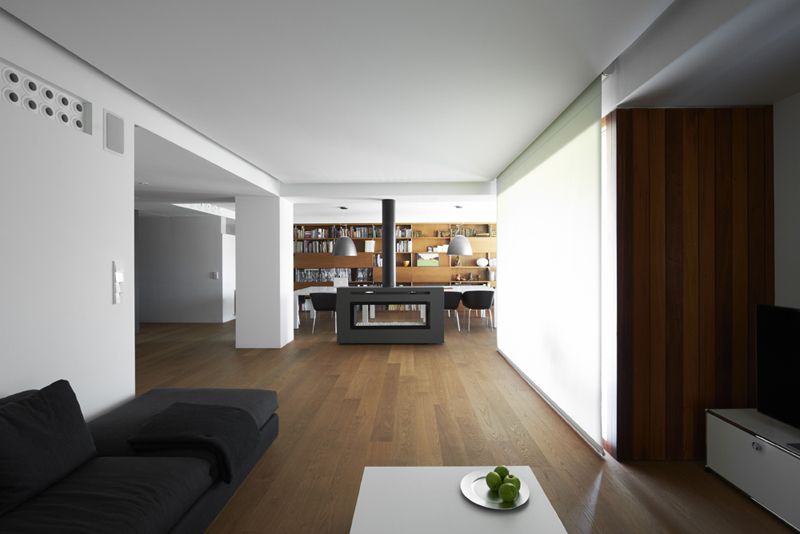 The pre-existing dwelling counted with an excessively fragmented and hierarchical distribution, inadequate for the actual way of life. As in many similar cases, the excessive compartmentalisation turned its generous space into a mere sum of large rooms,out of proportion with the scale of the whole and at the same time inadequately illuminated.

The project was understood as an exercise in clearing up and in aperture that would facilitate the intake of natural light and the opening of incredible views to the exterior, favouring at the same time a life in common for its inhabitants. Following this, the dwelling is generated from a single common space, where only the bedrooms and bathrooms hold a private character.
The result is a continuous space where versatile transits are sought. In this continuum the different functions and activities, typical of a family, are undertaken without interruption: sitting-eating-studying-cooking-playing...The strategic disposition of hidden sliding elements allows for a punctual sectoring depending on the different moments and situations that daily life may require.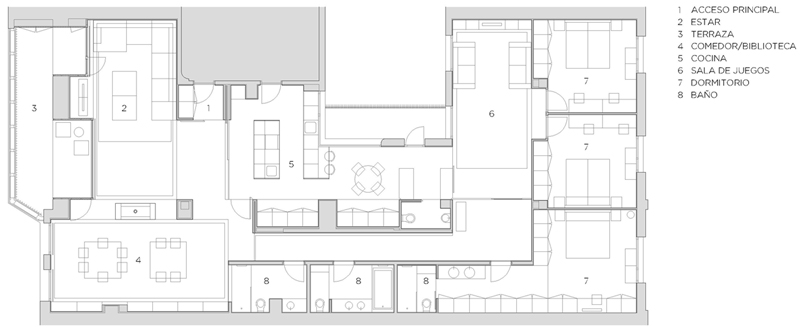 The exterior terrace itself is visually incorporated to the interior of the dwelling, participating in a spatial continuity. A singular oculus or clean geometry bay window allows to "frame" the views, enabling the observation of the exterior even from the furthest areas.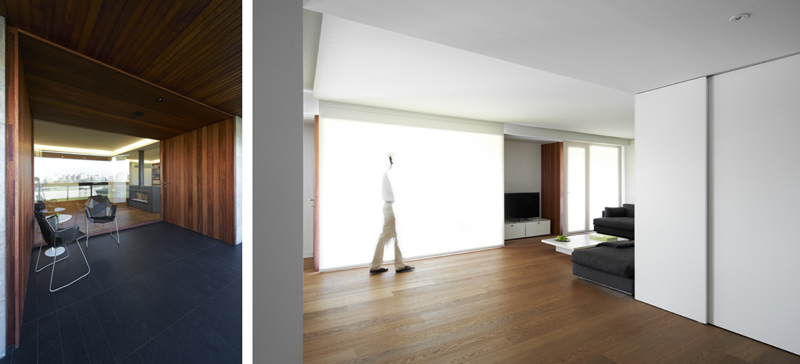 Storage elements and wet zones are grouped in volumes disposed longitudinally, aiming to favour a spatial continuity and a relation with the exterior.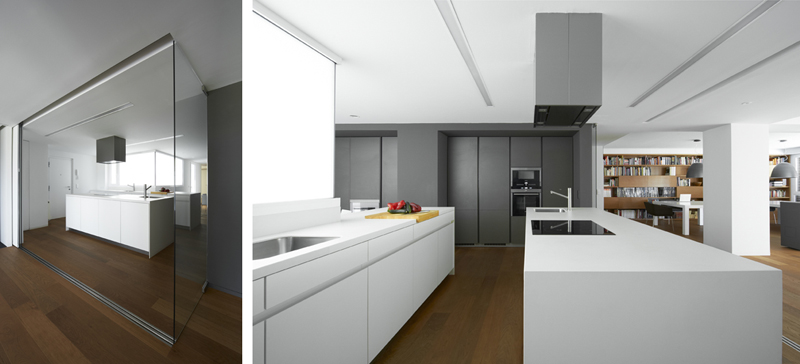 The limited palette of materials reinforces the unity of the whole. A continuous oak flooring, and the exclusive use of white in vertical elements turn this operation into a silent scenario, that grants the main role to its inhabitants.