RESTRUCTURING OF AN OFFICE INTO A HOME
2013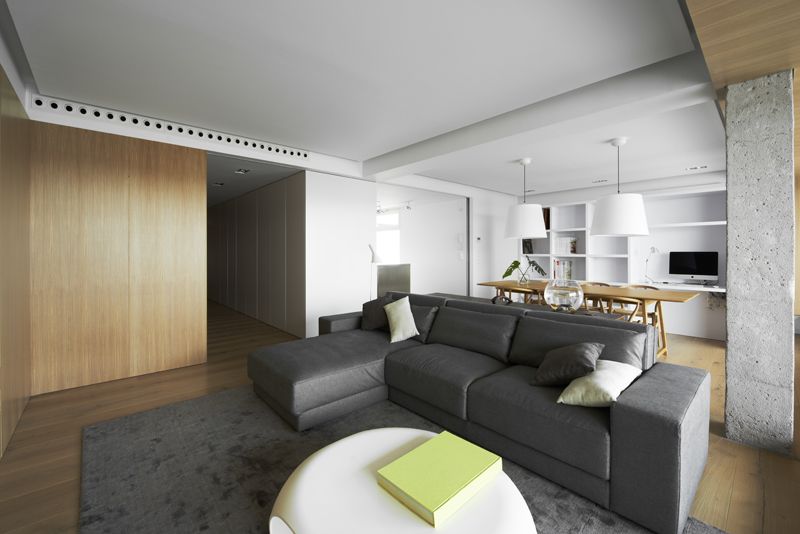 The project undertakes the transformation of an office that lacks home use. It´s located in a building built in the seventies in Pamplona´s Ensanche, next to the Ciudadela walls.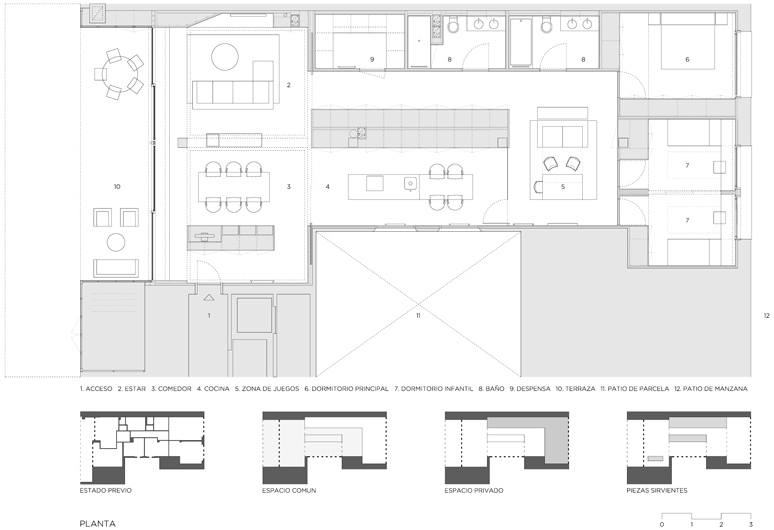 The proposal is to use domestic space as a continuous unit that boosts coexistence amongst family members, reinforces the idea of brightness and transparency and avoids the apparition of cul-de-sac or one way or return paths.
In this context only exclusive uses (bathrooms and bedrooms) count with a permanent functional independence.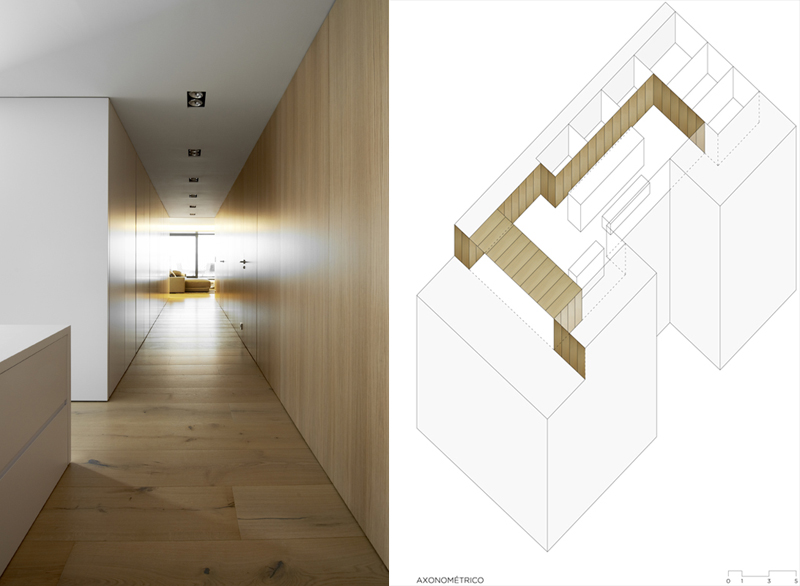 Service elements grouped in containers in the way of large furniture are set in a longitudinal sense, opening the home towards the south facade, completely emptied in a single great hollow that facilitates the entering of light and the outlook towards the walls.

The actuation seeks, on the one hand, a sense of character and unity through a limitation in the number of materials used (white wooden oak), and, on the other hand, to avoid an excess of importance in the performance, limiting it to the establishment of a frame for family life that will, eventually, take over the new home incorporating its own objects.