NOUVELLE ECOLE DU PLATY, SWITZERLAND
Awarded a Prize in a Project Contest
2013
(with OM ARQ)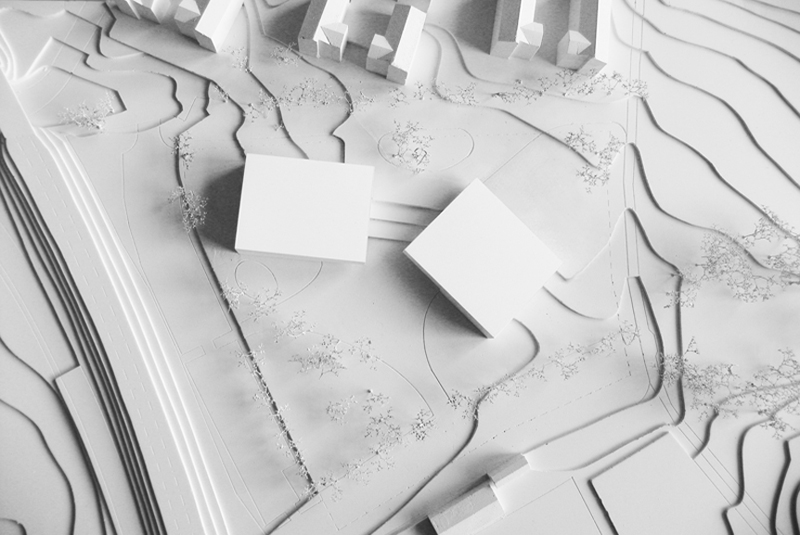 The Swiss town of Villars-sur-Glâne is a scattered settlement of autonomous constructions, naturally settled on the landscape and linked to each other through small paths.
From these guidelines, the new school project sits on the land resembling two big rocks, adapting itself to the incline and joining forces when allocating a definitive position, enjoying as much urban quality as the surrounding landscape.

The subtle articulation of these two pieces of concrete generates a rich succession of visual and spatial relations, interior-exterior between the buildings and their surroundings, as well as with the different movements and external spaces. Its position attempts to connect with the different existing flows, keeping in mind the lower accesses (pedestrian accesses and parking areas) and the upper ones (sport centres and new road).
This position in the northern border of the plot allows for the generation of an exterior space contour, situated in the plot´s lower height, and protected from strong winds.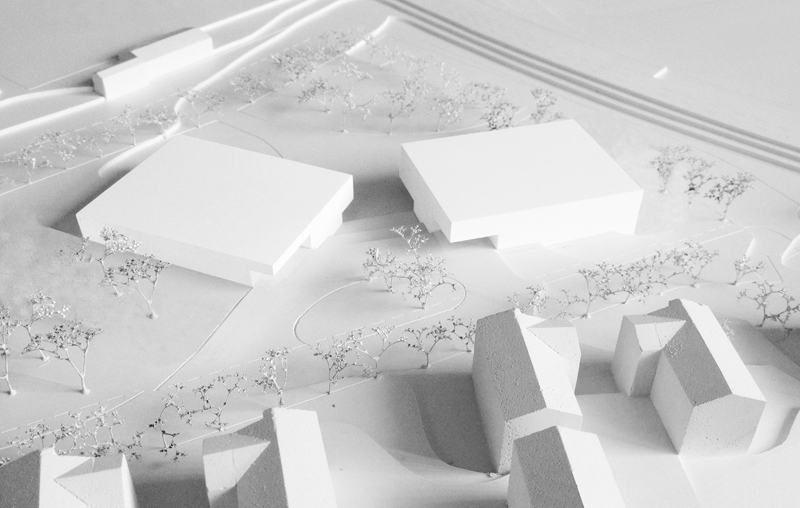 Each volume allocates a specific part of the program. The one closest to the city accommodates the classroom area, all the classes situated on the SE façade, looking for the best orientation and views to the scenery.
The second volume houses the sports areas and after class activities, and as it is implanted against the terrain, free time activities become more linked and integrated on the landscape and the impact on the natural environment is very discreet.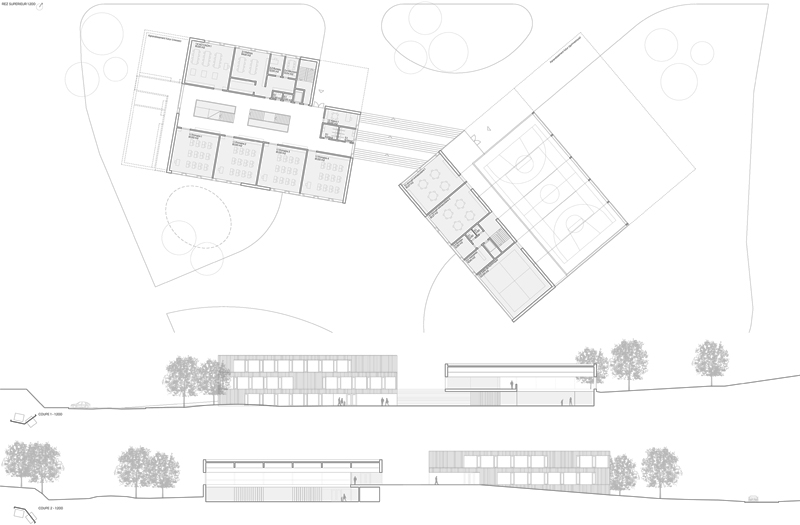 In both buildings, the covered patio is situated on the lower zone and takes the pedestrians that access from the car park. The dialogue between both blanks provides visuals and more dynamism to the spaces they generate, favouring a union between the pieces.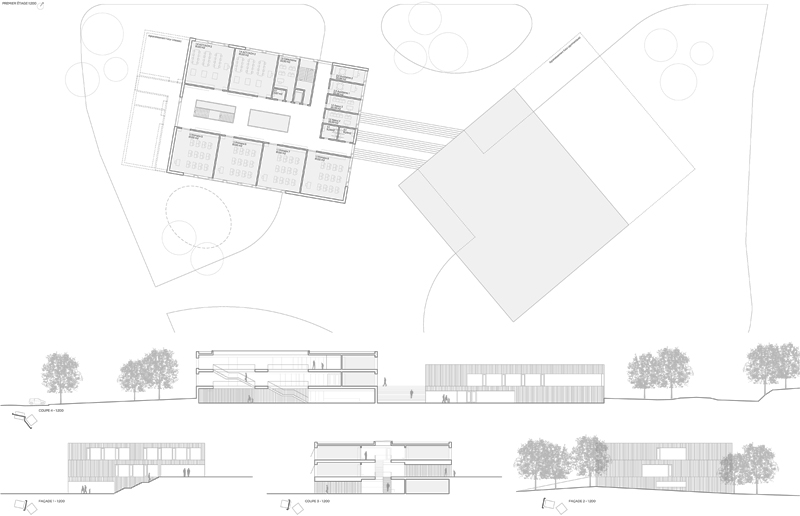 The project looks for an economy of resources through the compactness of the volumes, the correct location, taking into account the unevenness of the land, and the rationalization of the distribution of space in floors and facade.