NURSERY AND PRIMARY SCHOOL IN RIFIANO, ITALY
Special mention
2014
(with Iñigo Beguiristáin y R2+ Studio)

The difficult task of organising a multifunctional programme in a plot full of constraints, as the one where Rifiano´s school actually sits on, requires a reflection that surpasses the building and enquires deeper than a mere formal solution for the object built. Giving an answer to a specific space and creating a place where educational experience can be developed in optimal conditions is the main premise in an intervention conceived as a great playground.
The proposal responds in a simple and straightforward way, with a single longitudinal piece that contains the entire programme and is in charge of marking the contour of the rest of the spaces (exterior and pre-existing) that complement it.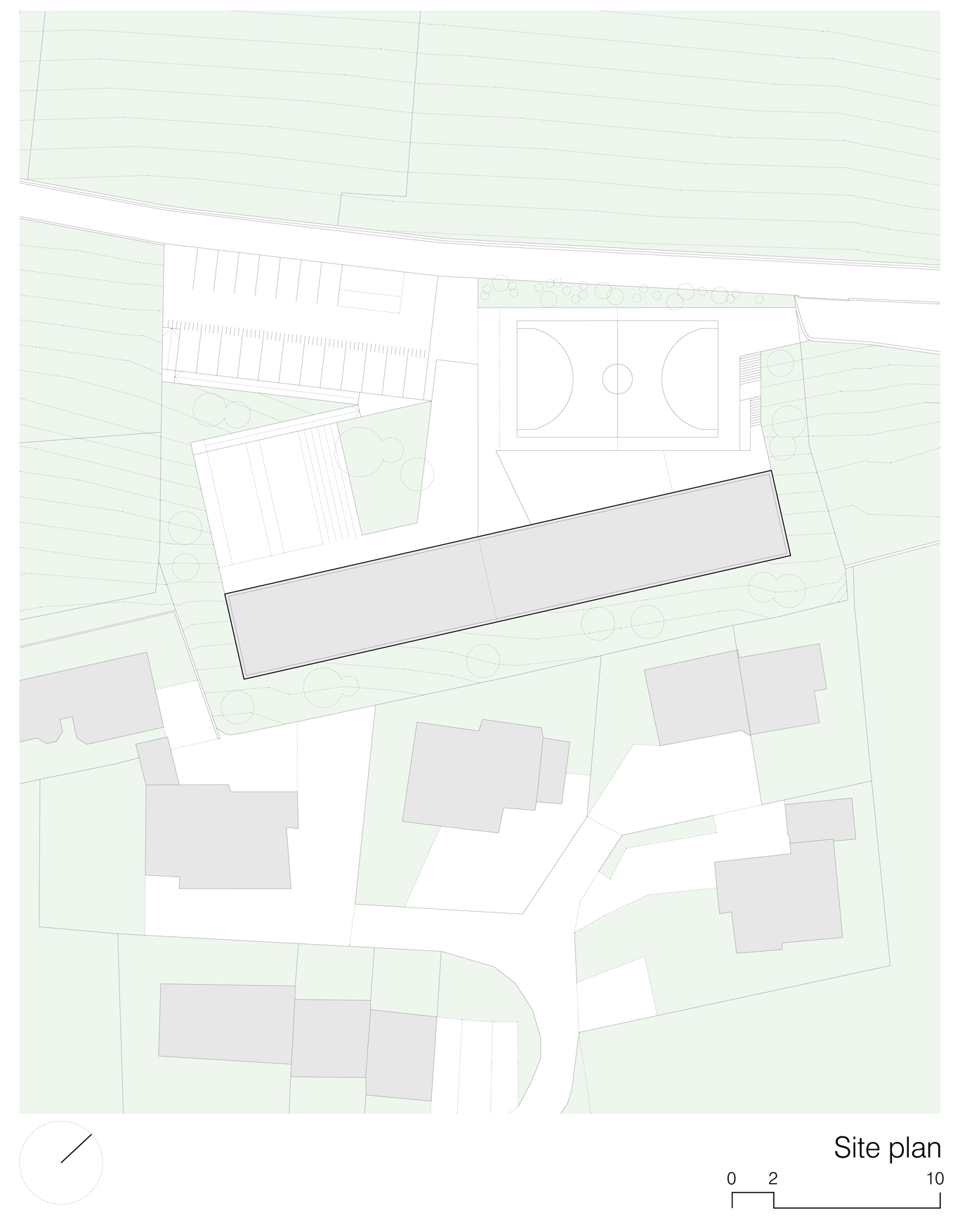 Firstly, a single building is considered; compact, effective, sustainable, pinned down to a formal containment, based on a constructive, structural and functional rigour.
The principal pieces in this programme are oriented eastwards, guaranteeing the correct ventilation and illumination of each of its rooms, in order that the circulations, set laterally, convert both the main entrance and the entrance to each room in a gradual discovery of the landscape.
This unitary answer is at the same time extended to the constructive model, based on a perimeter structure of reinforced concrete, that provides the building with a great interior flexibility and at the same time presents a sober, discrete, almost anonymous image, far from all the "spectacle rhetoric" that appearance architecture suffers from, and recuperates the most authentic universal constructive values.



Secondly, a renouncement to liberate the plots adjacent to the school is determined by the consideration of the playground as a fundamental learning space within the whole.
To this respect, the proposed disposition guarantees the physical and visual independence of the nursery´s playground in regards to the road; the establishing of a big and secure place for the disembarking of pupils; the acoustic screen that represents the building itself between the playground and the adjacent homes and the integral conservation of the sports racetrack belonging to the primary school.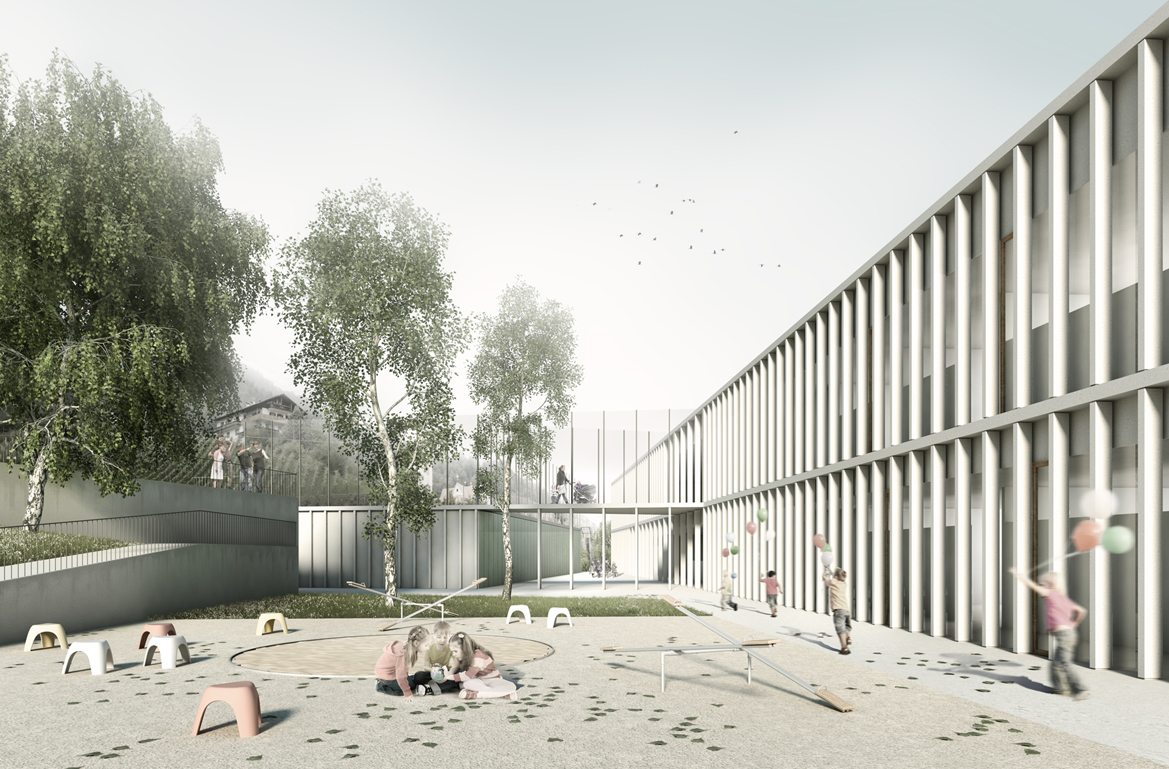 Finally, conscious of the managing difficulties that such a development may entangle, a correct division and functioning of the programme in phases has determined in a key way the final composition of the plot. The strategic location of the volume in the lowest part guarantees the functioning of all the school installations during the execution of the works, including the actual building, allowing for a simultaneous use while the new primary building is built and avoiding therefore an unnecessary temporary closing of the school centre.