PRE-PRIMARY SCHOOL CENTRE
1st Prize Project Contest
2006 - 2008
(with CL Architects)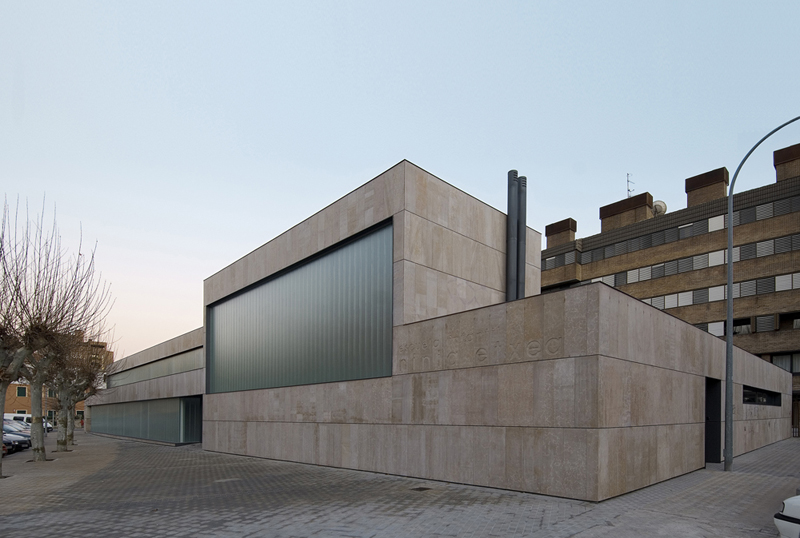 The project is carried out in a consolidated urban context, Pamplona´s II Ensanche. The inquiry about the shade projected on the site by the much higher adjoining buildings, was decisive in the development of the project.
Starting on a longitudinal axis, the four pre-primary modules are arranged in a comb scheme, generating a sequence of open and closed spaces (patios), that allow for the gaining of optimal sun, light and ventilation conditions for every educational unit.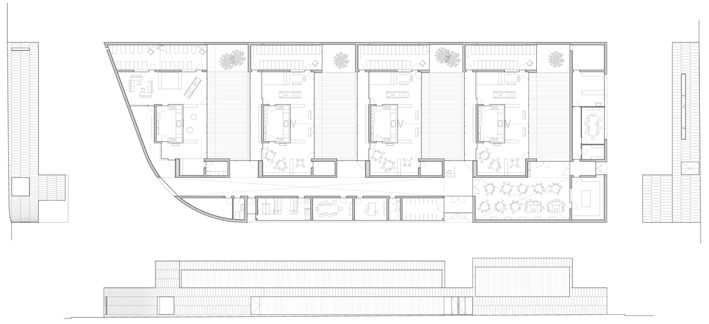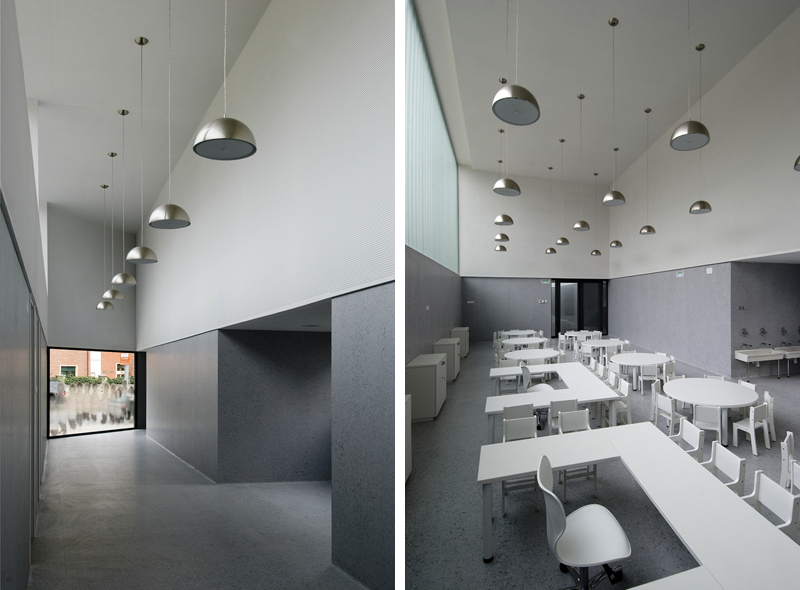 Classrooms and workshops count with a double orientation, which facilitates direct external light and ventilation through the patio´s playing grounds as well as the possibility of passive solar intake in winter.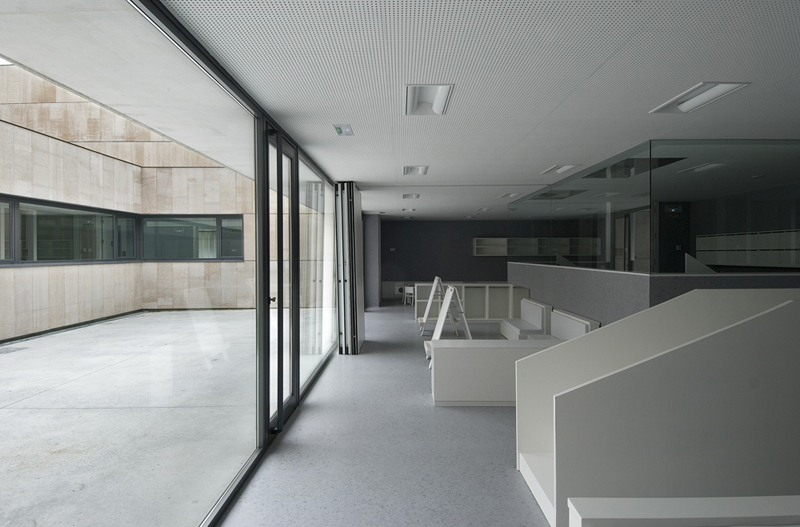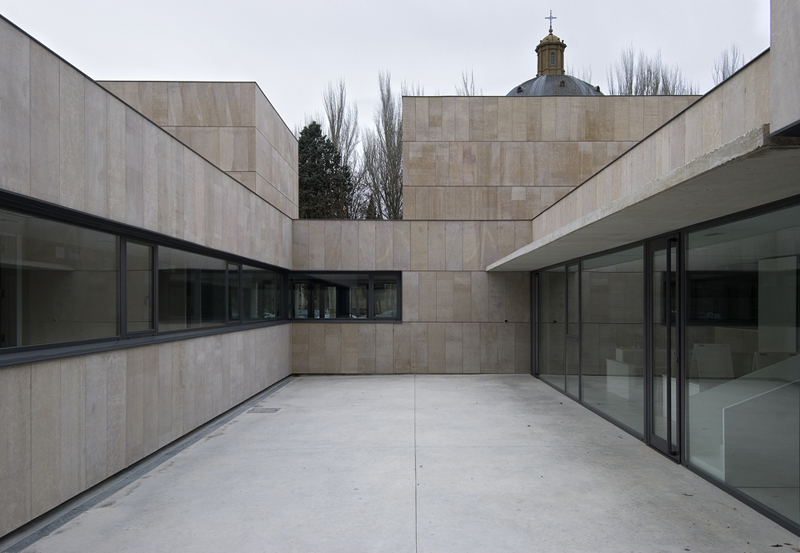 As a general criteria, a maximum visual permeability which facilitates nursery staff control and therefore allows the acquiring of a spatial sensation of amplitude and light has been sought. This relation is produced not only in the interior rooms in each unit (room-workshop-bathroom-patio), but even between different modules.
However the building presents a unitary and compact image as a whole, nonetheless the facades try to give an adequate answer to the different situations that come up in a plot with a pronounced urban character.