HOMELESS SHELTER
1st Prize Project and Execution Contest. Finalist WAN Awards 2011
2010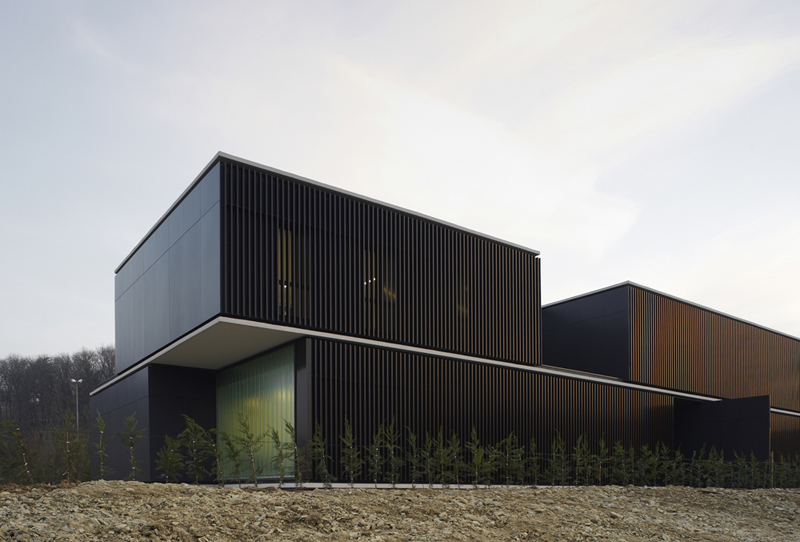 The most important in architecture is, in the majority of cases, what happens in the interior.
The new Shelter for the Homeless project in Pamplona was presented as an opportunity for improving the quality of life of a group that stands in an extreme social exclusion situation, and whose needs are greater than getting a temporary solution to their home and food problems.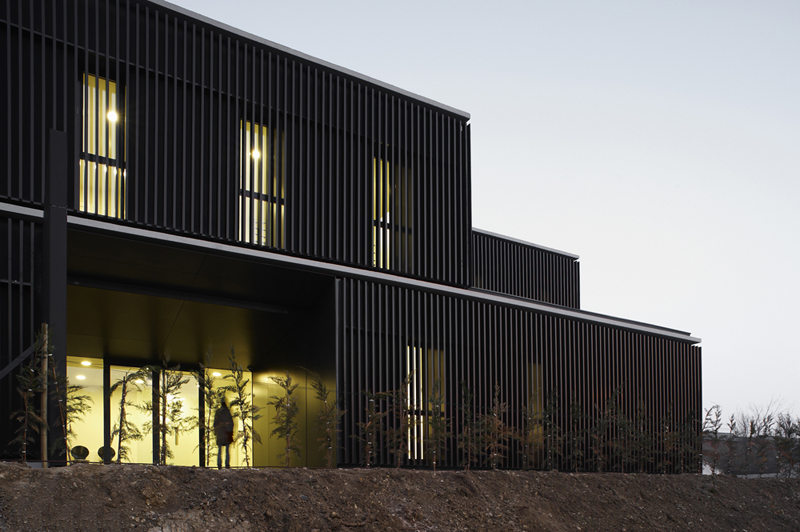 The project started with some very rigorous conditions: in economic terms, due to the low budget available; in spatial terms, for the scarce building volume for the established programme of needs; and in terms of time, since the building had to be built in only six months.
Adding to all this, we had a certain functional complexity for such a small building, where two differentiated uses must live together, without interfering or duplicating services (a hostel for passers by, and a mid-term shelter for more stable city residents). Both uses count with independent accesses.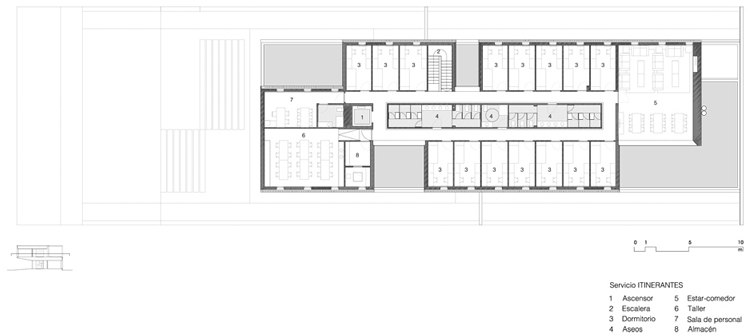 The proposal presents a building that is extremely rigorous and functional on conception, where there is no room for fancies. A solid volume is proposed, that must be able to assume with personality the great intensity of use it is going to stand, being at the same time flexible on its functioning.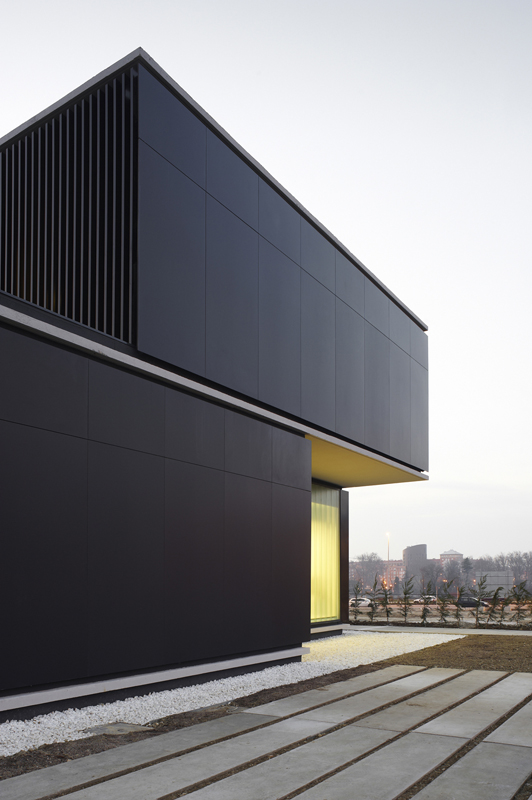 In the exterior, the building appears as a quiet, sober element, that aims to protect its content from people´s curiosity and at the same time adapt its small scale to a very open and a little run down environment, half way between urban and industrial.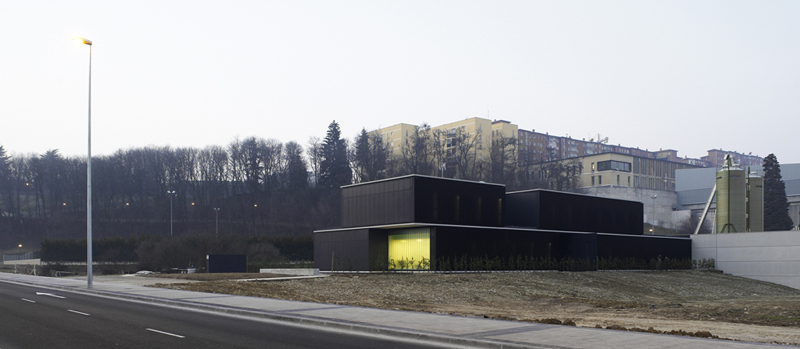 In the interior, a central nucleus shelters all installations and services. Circulation areas cover such nucleus, giving access to living areas (bedrooms, dining-rooms, workshops and rest areas) that are situated on the exterior perimeter with the aim of benefiting from natural ventilation and light.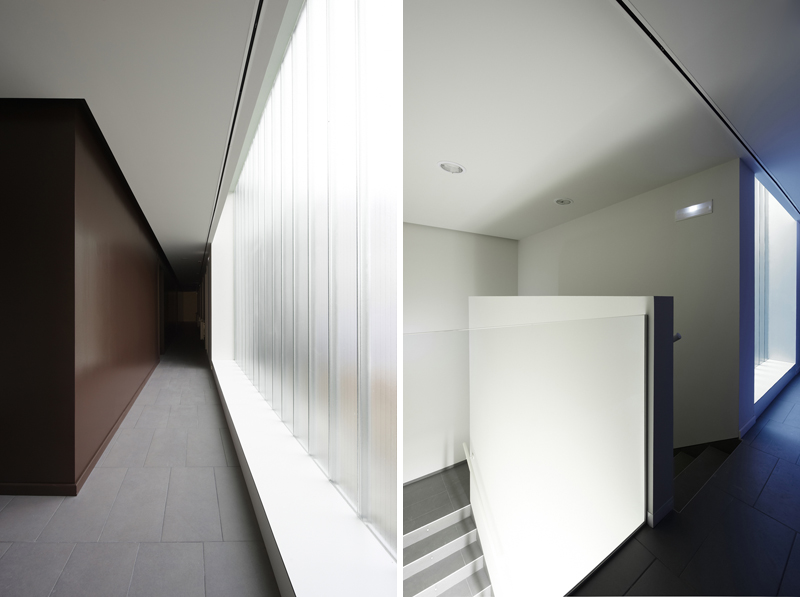 A latticework conformed of commercial profiles of coated aluminium in rectangular section externally covers the building, giving a solution to possible intrusion problems, guaranteeing interior privacy on the inside and achieving a utilitarian and homogeneous section that is capable of adapting scale and volume with its surroundings.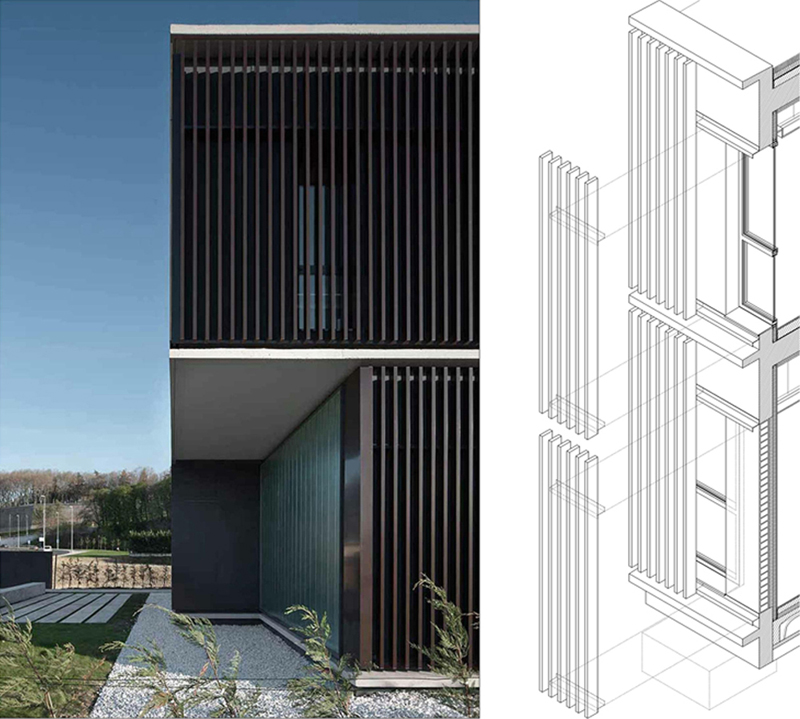 Apart from taking care of purely architecture and construction matters, the project proposes working from the programme in order to give a coherent and truthful response. In this way, the users take part in workshops and collaborate in daily maintenance tasks, trying in this way to shift their use´s condition and looking for a personal compromise in order to feel very close to the shelter, and even feel it as their own.