SCHOOL OF FOOD AND WINE
2010-2011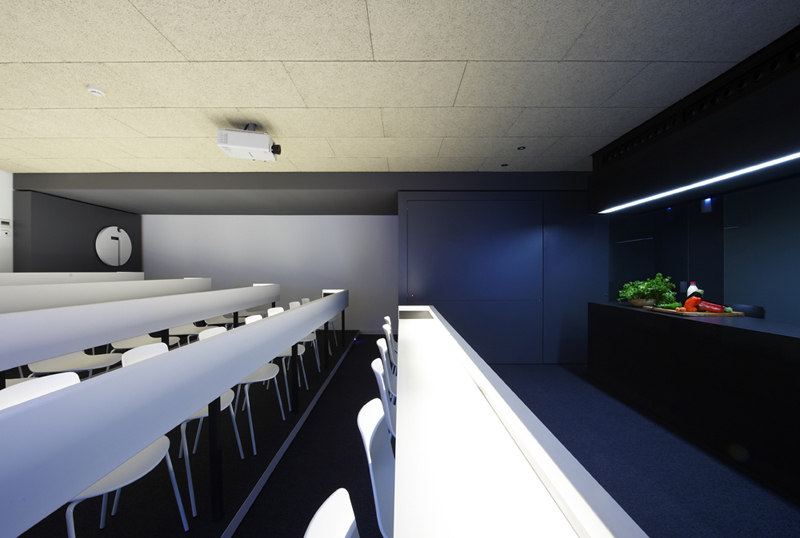 The project consists on the adaptation of a small premises set in a building in the old part of the city of Pamplona as a versatile classroom. Although its principal aim will be to serve as a School of Food and Wine, other activities such as training talks, videoconferencing, slide shows or wine tasting can also take place.
A neuter, ordered and flexible space is proposed, with the capability of adaptation into different uses without compromising the attention to the event´s main actor.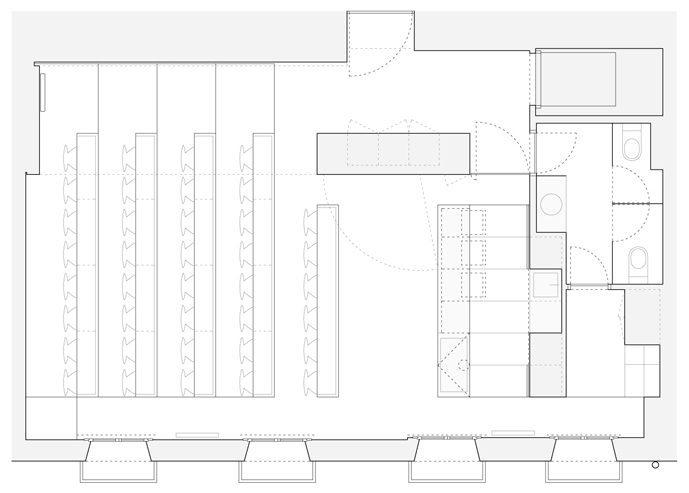 All the space has been modulated according to an orthogonal plot that organizes from floor to ceiling the disposition of the isle/stage and its given spaces as well as a terrace that increases the assistants´view. The different mobile elements integrated in the furniture allow for showing or hiding the different proposed activities (screen, kitchen, whiteboards, etc.).

The sequence of access to the premises has been carefully worked on: the observer is introduced tangentially and up bound from the entrance, with the aim of finding a diagonal vision from the back of the room, reaching in this way a sensation of larger spaciousness.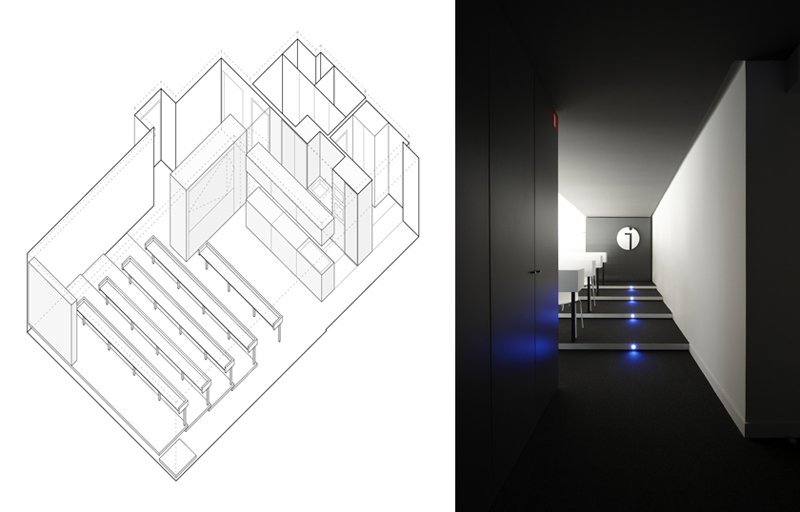 The facade, orientated to an old historic quarter patio, is liberated from the interior partitions, with the aim of allowing for the intake of as much natural light as possible.