BLOCK OF 36 DWELLINGS
2011-2013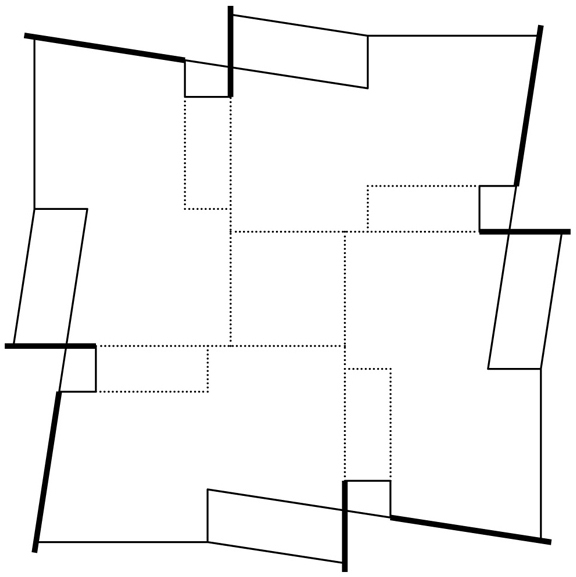 The project consisted on the development of a block of 36 dwellings, located in the new hosing development of Ripagaina, in Pamplona.
The density established for the new development proposes a reflexion on the need of treating in a different way the proportion in each piece, trying to differentiate the vertical condition of the towers in the avenue´s front line, with the lineal condition of the blocks situated on the background.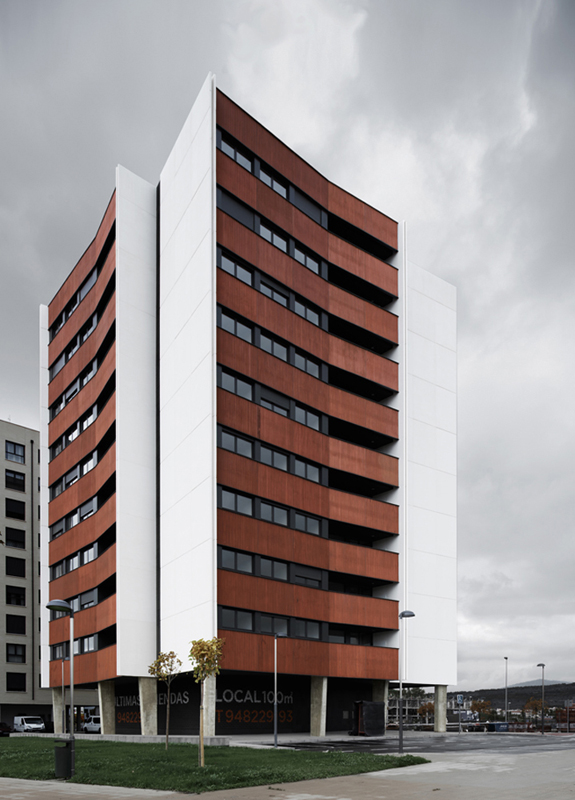 In this way, the block located next to the avenue proposes the challenge of reinforcing the idea of slenderness, as opposed to the initial compact volume expected from the regulations. For this reason, the floor´s handling is used as a main tool, looking for an apparent fragmentation of volume, as if we were dealing with four independent buildings. The introduction of soft creases in the perimeter generates a greater dynamism on the whole, as if answering the idea of being seen in motion.

The facades in this project are materialised through the use of, depending on the case, white or coloured, smooth or grooved prefabricated concrete.