16+16 SOCIAL HOUSING HOMES
2011-2013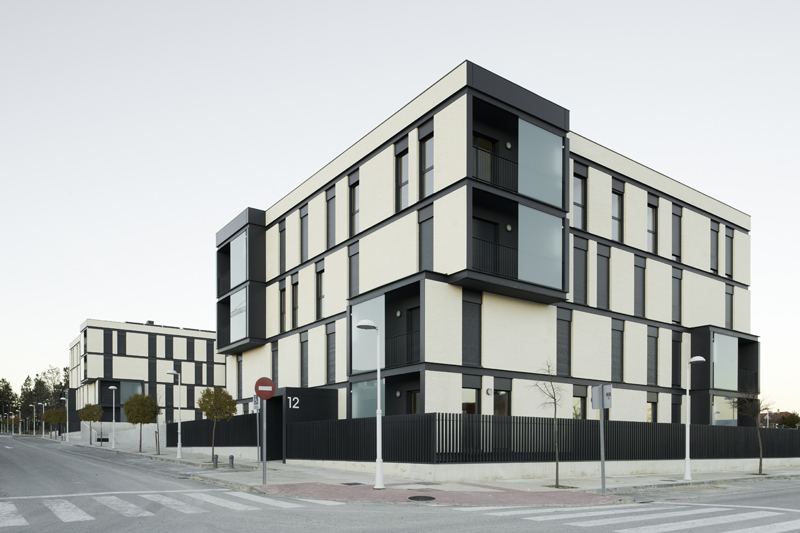 The assignment consisted on the development of a lot of 16+16 social housing homes. The property´s requirements established a unique three bedrooms typology.
Each building´s floor counts with four homes. In each volume there is a unique staircase, open to transition spaces and lighted from above. In the external perimeter, the distribution of the dwellings in swastika looks for a clear differentiation between day and night areas. The sitting-rooms occupy the corners of the unit guaranteeing in this way double orientation.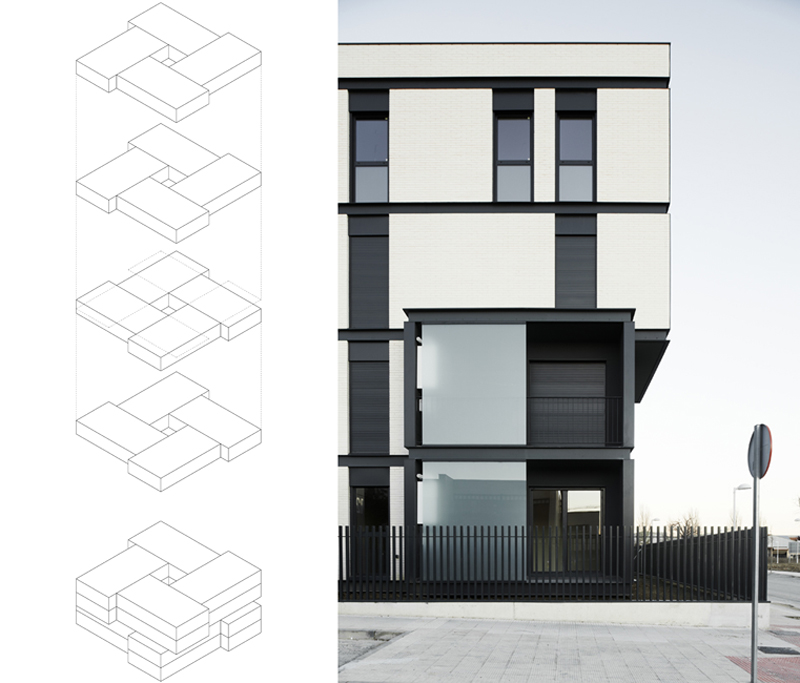 The geometry of the facades, with a unique typology in openings and the exclusive use of face brick in blind spots, contributes to reinforce the idea of unity and serenity. The handling of the corners gives an apparent dynamism to the whole and allows for the establishing of a dialogue between both pieces.